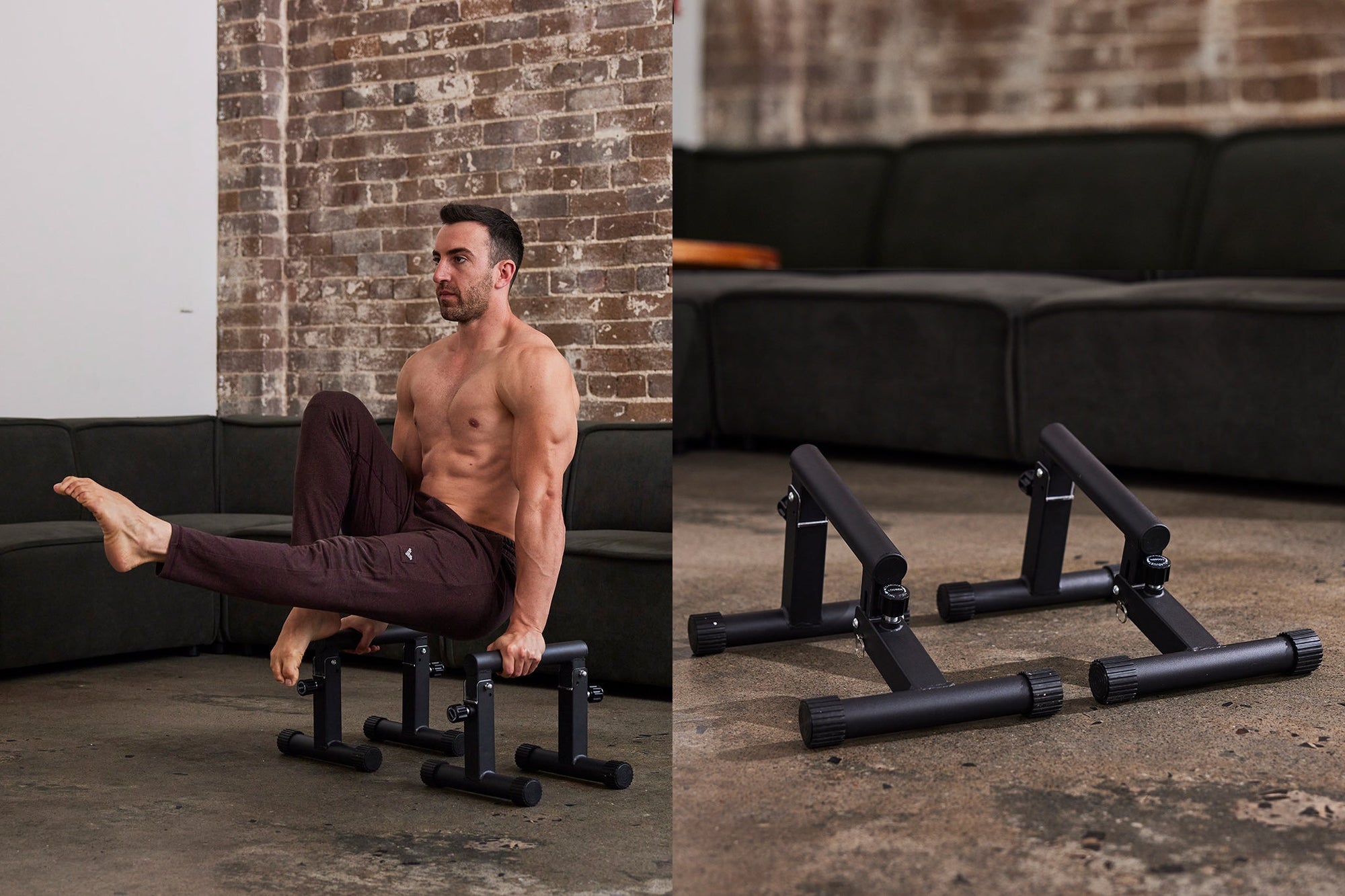 THE MINI BARS
€149,00
Compare to The BaseBar
The Mini Bars are modular parallettes co-designed by BaseBlocks and Simonster. Setup as high (30cm), low (14cm), or angled (18deg) paralletes. Increase your exercise ROM with the high parallettes, maintain strict form with the low parallettes, and reduce wrist strain using the angled parallettes. Made from high grade steel, lightweight, and portable.
This item is currently back-ordered. All orders will be dispatched on Jan 15. Cancel anytime before the shipping date.
We offer free shipping to Austria, Belgium, Croatia, Denmark, Finland, France, Germany, Greece, Hungary, Ireland, Italy, Netherlands, Poland, Spain, and Sweden.
For orders placed outside of the countries listed above, please email hello@baseblocks.fit for a shipping quote.
Assembly time: change the height in under a minute
Bar width: 5cm
Storage dimensions: 30cm x 61cm x 30cm
Total weight: 3.8kg
Handle length: 32cm
High setup: 30cm
Low setup: 14cm
Angled setup: 18°
Max loading capacity: 150kg
Material: powder coated steel
Packaging dimensions: 39cm x 37cm x 37cm
You can return the item within 100-days of receiving your order for a refund less the cost of return shipping.
It rarely happens, but if there's anything wrong with the functional elements of the equipment, we'll fix it for free. Read about our Warranty and Return Policy here.
FAST SETUP
Quick setup in three arrangements. Use the Mini Bars as low, high, or angled parallettes to scale any floor exercise while reducing the strain on your wrists.
SCALE STATIC EXERCISES
Use the high parallettes and progress to the low parallettes as your strength level improves.
MORE MUSCLE
Train through a greater range of motion using the high parallettes. Go deeper on your HSPU, push-up, and planche exercises.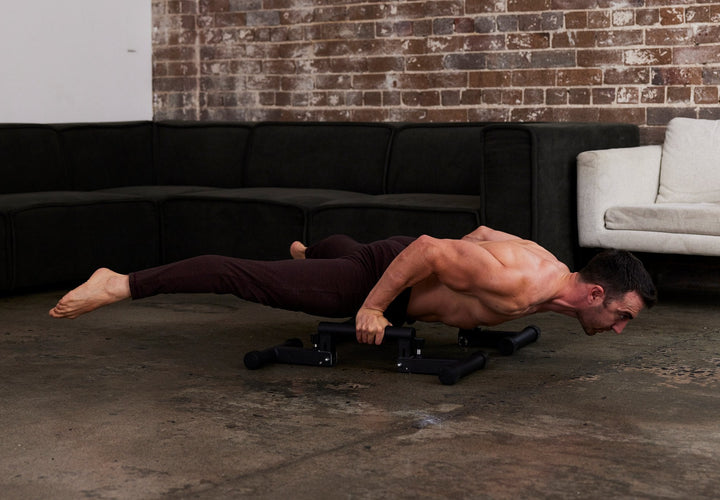 LOW SETUP


Maintain strict form by not touching the floor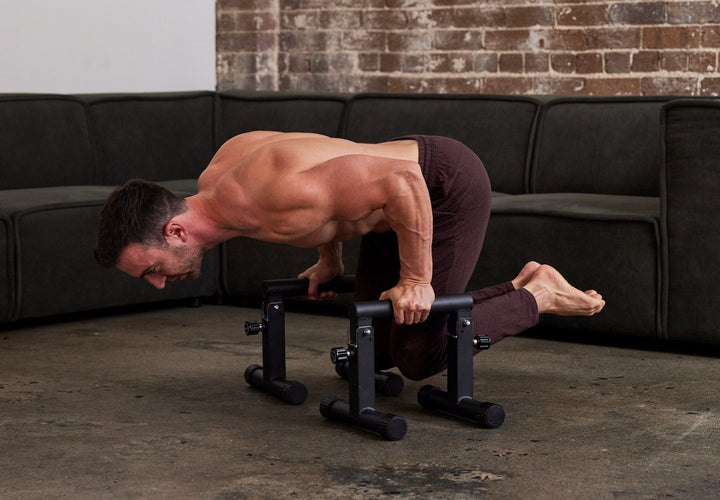 HIGH SETUP


Increase your ROM during HSPU and tuck planche push-ups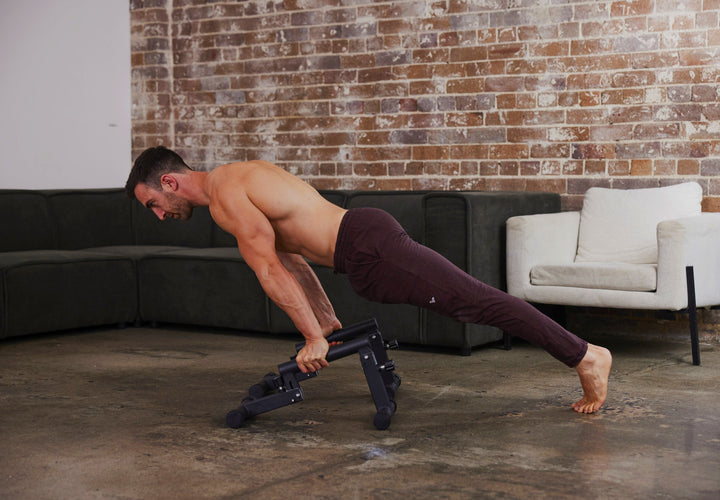 ANGLED SETUP


Reduce wrist strain during your planche training