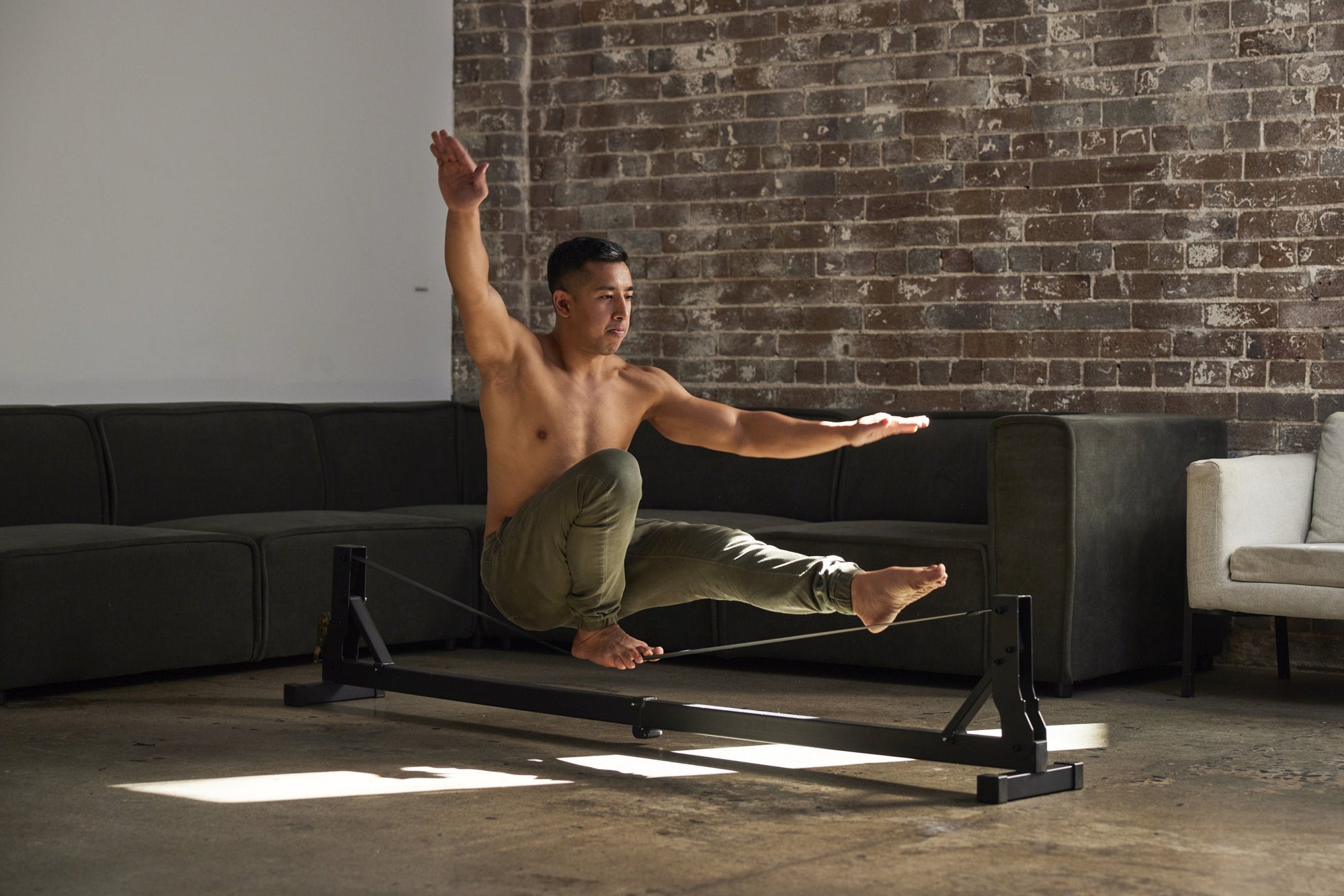 THE BASELINE
€299,00
Compare to The BaseBar
The Baseline is our slackline designed for home. Delivered in one piece and setup in seconds. Simply unfold the base, lock in the supports, then tighten the slackline with our in-built ratchet. Challenge your stability with walks, turns, lunges, and squats. Extends to two metres and can be stored upright in small spaces. This item is not designed for dynamic, bouncing/jumping exercises.
Spotter recommended for first time users. Not suitable for bouncing or jumping exercises. Strict user weight limit of 190lbs.
We offer free shipping to Austria, Belgium, Croatia, Denmark, Finland, France, Germany, Greece, Hungary, Ireland, Italy, Netherlands, Poland, Spain, and Sweden.
For orders placed outside of the countries listed above, please email hello@baseblocks.fit for a shipping quote.
Assembly time: assembled in about two minutes
Storage: takes up about the same space as a vaccum cleaner
Dimensions when assembled: 87" x 11.4" x 15.4"
Storage dimensions: 48.4" x 12.6" x 16.5"
Slackline width: 1.57"
Base length: 87"
Total weight: 26.5lbs.
You can return the item within 100-days of receiving your order for a refund less the cost of return shipping.
It rarely happens, but if there's anything wrong with the functional elements of the equipment, we'll fix it for free. Read about our Warranty and Return Policy here.
THE FIRST FOLDABLE SLACKLINE
Simple setup - unfold the base and set the tension of your slackline. Walk, turn, lunge, and squat in your living room.
ACTIVATE YOUR STABILIZERS
The slackline creates random movement requiring activation of ankle, knee and the hip joint muscles simultaneously.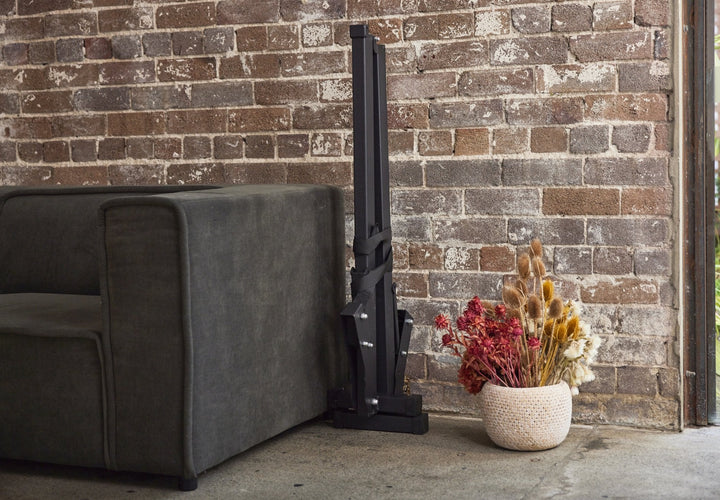 Extends to 2m


Folds for storage
In-built ratchet


Adjust the tension of the slackline